UK's net zero plan falls short on ambition and funding, say critics
Government says strategy would create 440,000 jobs, but Treasury warns taxes may need to rise to fund changes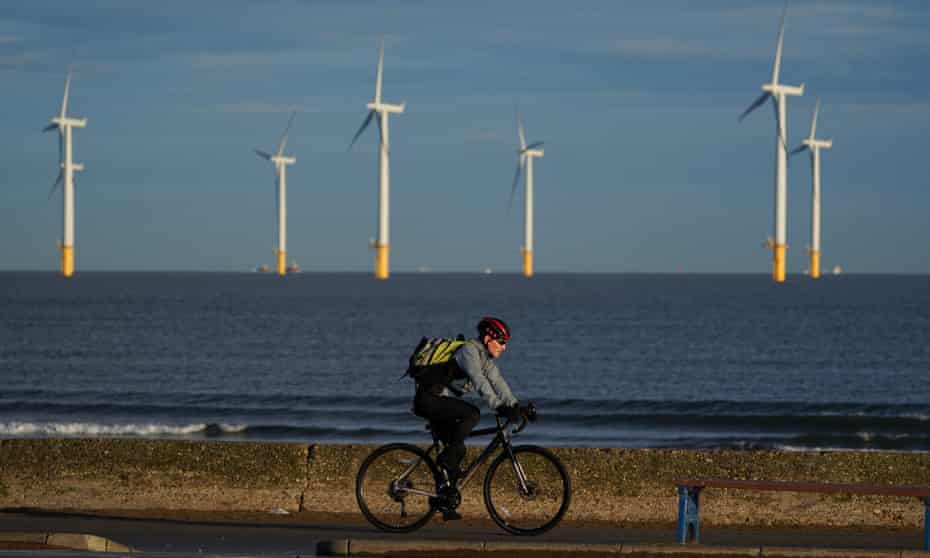 The UK government's long-awaited strategy for reaching net zero emissions falls short on ambition and is not backed up with adequate funding, experts and campaigners have warned.
Ministers on Tuesday revealed a plan that they said would create up to 440,000 jobs and "unlock" GBP90bn in investment in the next decade, most of it from private sector companies.
The Treasury also warned, separately, that taxes might need to rise to support the move, as the GBP30bn a year in tax revenues from fossil fuel duty would decline rapidly. Road pricing has been mooted as one way of making up for the shortfall, but ministers did not set out plans for that.
The plan involves an expansion of electric vehicles, including increasing the network of charging points, and further growth of offshore wind, as well as investments in new technologies such as hydrogen and sustainable aviation fuel and GBP120m towards at least one new nuclear power station.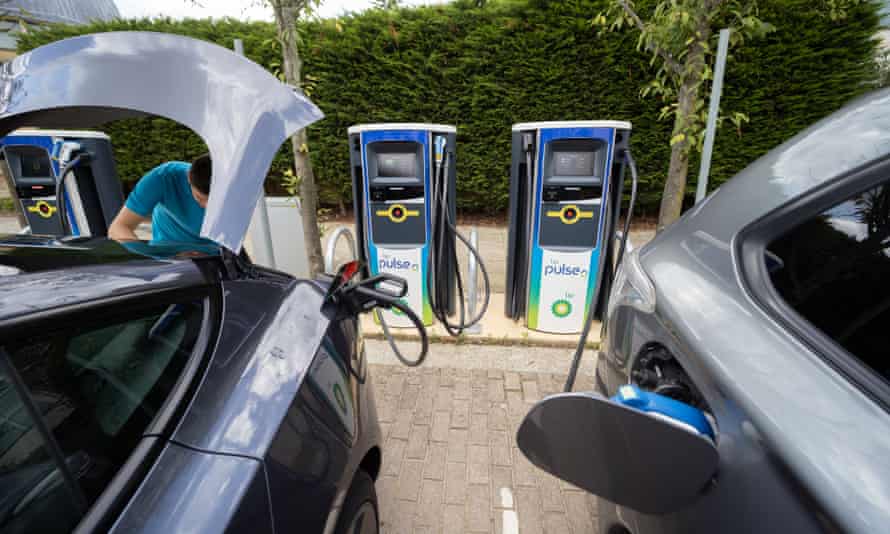 Against a background of high energy prices and rising consumer bills, the government said the investment would provide the UK with energy security and stable prices in years to come.
Households will benefit from grants to install low-carbon heat pumps as part of a GBP3.9bn plan for decarbonising heat and buildings, including a GBP450m three-year boiler upgrade scheme.
Ministers were under pressure to publish the strategy ahead of the Cop26 climate summit, which begins in Glasgow in less than two weeks.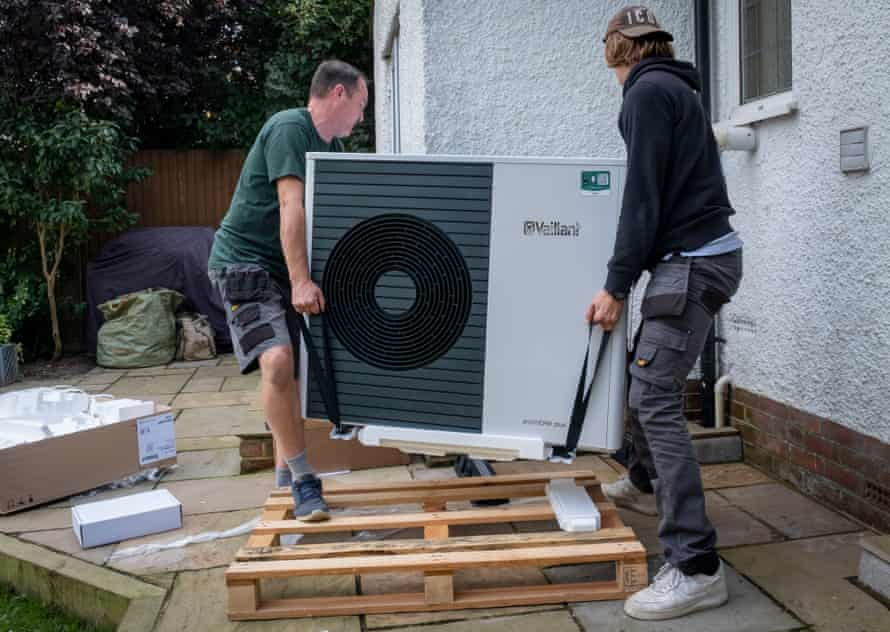 Boris Johnson said: "The UK's path to ending our contribution to climate change will be paved with well-paid jobs, billions in investment and thriving green industries – powering our green industrial revolution across the country. By moving first and taking bold action, we will build a defining competitive edge in electric vehicles, offshore wind, carbon capture technology and more, whilst supporting people and businesses along the way."
The prime minister added: "With the major climate summit Cop26 just around the corner, our strategy sets the example for other countries to build back greener too as we lead the charge towards global net zero."
Officials said about GBP26bn of funding towards the green plans would come from the public sector over the next spending review period, from 2021 to 2025, with more than GBP60bn expected from the private sector. They pointed to nearly GBP6bn in overseas investment in green projects in the UK since Johnson set out his 10-point green plan last year, and said the investment was essential for the UK to remain competitive in the global race to a green economy.
However, a parallel document – the Net Zero Review – published by the Treasury on Tuesday showed that the government was likely to lose tens of billions in revenues from fossil fuel taxes, and highlighted other risks from green policies such as business moving abroad and the potential need for new taxes.
Rishi Sunak, chancellor of the exchequer, made no comment on the Treasury review, amid concerns of a rift within the government over green spending.
There were also proposals to boost nature, including a GBP124m plan to restore 280,000 hectares of peatland and treble woodland creation in England. But there were no initiatives to nudge people away from the UK's meat-heavy diet, as officials said there would be no restrictions on consumer choice.
Ed Miliband, the shadow business secretary, said the plans fell far short of what was required. "The failure to invest does not just affect whether this transition is fair for consumers but also workers in existing industries. Take steel. It will cost GBP6bn for the steel industry to get to net zero in the next 15 years … but there is nothing for steel in this document."
The announcement of 440,000 new jobs also came under scrutiny after Department for Business, Energy and Industrial Strategy (BEIS) sources claimed the figure was not intended to mean all newly created jobs, but also those that would undergo a natural transition such as employees in car plants shifting to electric vehicles. The government has been unwilling to clarify how many new jobs it expects to create with the strategy, rather than jobs that transition.
The blueprint includes an emphasis on carbon capture and storage – which will benefit from an already announced GBP1bn for two industrial clusters focused on commercialising the early-stage technology – and on hydrogen, which is controversial as some forms of the gas come from fossil fuels, though the government said it would focus on low-carbon forms generated with renewable energy.
The lack of a plan for net zero has brought ministers under heavy fire this year, with the Committee on Climate Change (CCC), the independent statutory body that advises ministers on how to reach net zero, warning this summer that measures were urgently needed as delay would raise their cost.
However, critics included scientists, green campaigners, and even the government's own supporters. The Conservative thinktank Bright Blue found the plan for heat pumps inadequate. Patrick Hall, senior research fellow, said: "In the tug of war between No 10 and BEIS and the Treasury over funding, it appears as if the latter has won out, and we have been left with a plan which is a welcome start, but doesn't yet meet the scale of the challenge.
"The government's stated aim is to install 600,000 heat pumps per year by 2028, so the maximum of only 90,000 pumps to be covered over the next three years falls far too short. The funding simply isn't sufficient."
There are also questions over how the move to insulate the UK's draughty homes will be managed, after the failure of the green homes grant programme earlier this year.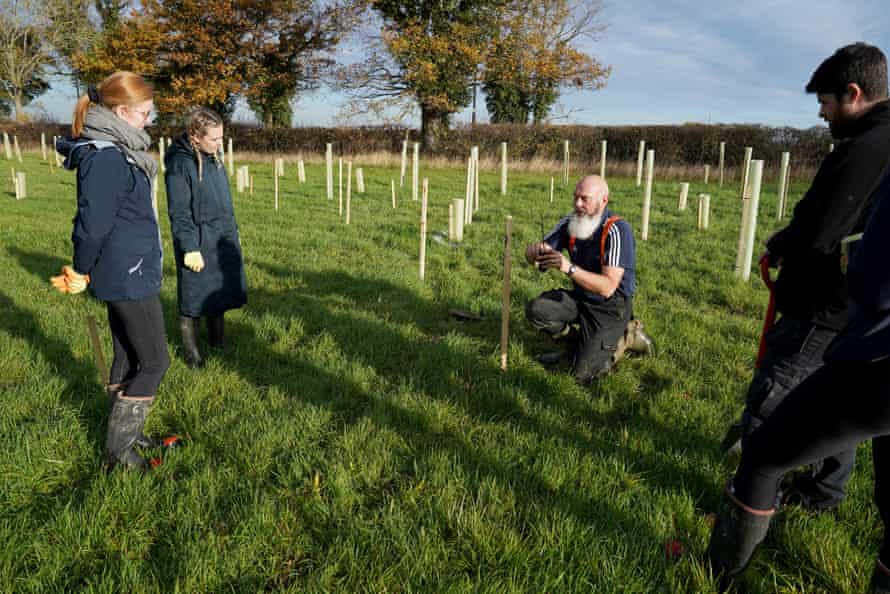 Kevin Anderson, a professor of energy and climate change at the University of Manchester, said: "The UK's net zero strategy falls far short of both its Paris and G7 temperature and equity commitments. Scour the associated spreadsheets and the numbers reveal a story of subterfuge, delusion, offsetting and piecemeal policies – all dressed up as a shiny new strategy for Cop26.
"Remove the reliance on other nations offsetting our emissions and today's children deploying 'negative emission technologies' to suck our CO2 out of the atmosphere, and the UK's total carbon budget is more in line with 2.5-3C of warming than 1.5-2C."
Green campaigners cast doubt on the speed, extent and funding of the plans, and pointed to the government's continued efforts to expand fossil fuel industries, including through new oil and gas licences, which they said ran counter to Johnson's green promises.
Rebecca Newsom, the head of politics at Greenpeace UK, said: "This document is more like a pick and mix than the substantial meal that we need to reach net zero. Extra cash for tree planting and progress on electric vehicles doesn't make up for the lack of concrete plans to deliver renewables at scale, extra investment in public transport, or a firm commitment to end new oil and gas licences.
"There are only half-hearted policies and funding commitments to decarbonise our draughty homes at the speed necessary, and it fundamentally fails to grapple with the need to reduce our meat and dairy consumption to stop global deforestation."