Glasgow bin collectors and street cleaners to strike during Cop26
Union accuses city of council of failing to give members proper time to consider 11th-hour pay offer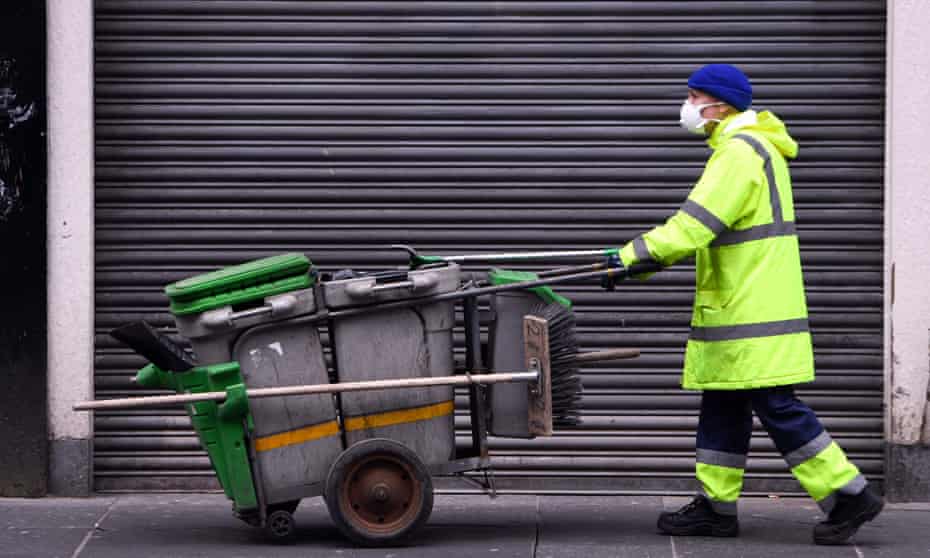 A potentially embarrassing strike by rubbish collectors and street cleaners will go ahead from Monday as world leaders descend on Glasgow for the Cop26 climate conference.
The strike by thousands of council workers including rubbish collectors, school janitors and cleaners and part of a long-running dispute over pay and conditions appeared to be averted on Friday evening after a last-minute pay offer from the council umbrella body Cosla.
But on Sunday evening the GMB union told Glasgow city council's chief executive, Annemarie O'Donnell, that members of the city's cleansing service would strike for a week from a minute past midnight on Monday, raising the prospect of streets overflowing with refuse as the eyes of the world turn to Glasgow.
On Friday after Cosla proposed a one-year, 5.89% increase for the lowest-paid council staff, as part of a GBP1,062 rise for all staff earning below GBP25,000, the GMB union suspended the strikes for a two-week consultation with members.
But on Sunday GMB Scotland's secretary, Louise Gilmour, accused Glasgow city council of having "failed to give our members the proper time and space to consider the 11th hour offer from Cosla".
She said GMB members in cleansing had informed her they would still proceed with the planned strike action from just after midnight.
Gilmour said the union had called for an urgent meeting with the council, as well as liaising with the first minister's office, adding: "We will work until one minute to midnight tonight to try and fix this."
Gail Macgregor, Cosla's resources spokesperson, said: "GMB in particular made a public statement that they were suspending strike action for a period of two weeks as of Friday whilst the ballot of their members was conducted nationally. We very much hope that this remains the case and that all members are given the opportunity to participate whilst essential services are maintained."
On Friday the Scottish Labour leader, Anas Sarwar, met cleansing workers near the site of the conference, where he was shown evidence of fly-tipped rubbish and overflowing bins.
Sarwar challenged the Scottish government to meet its local obligations as well as global ones being discussed at the conference. "If we can't meet a simple obligation of people's rubbish being collected, for them to live in safe, secure and clean environments and not have rats running about the streets, then that's frankly letting them down," he said.
Glasgow city council has been contacted for comment.