He may have seen it tens of thousands of times before but when Wayne Reynolds spots a whale emerging from the water, he reacts with the excitement of a child pointing out a rollercoaster at an amusement park.
"Oh wow, there's a minke and her calf," he yells out with boyish enthusiasm from the rocky cliff at Potter Point in Kurnell, in Sydney's south. "I just go into auto-mode, I can't help it."
It's a cold Wednesday morning, the sun has only just made an appearance, and with the wind chill, temperatures are in the low single digits.
Reynolds is wearing a military camouflage-patterned hoodie and pants, and a wide grin.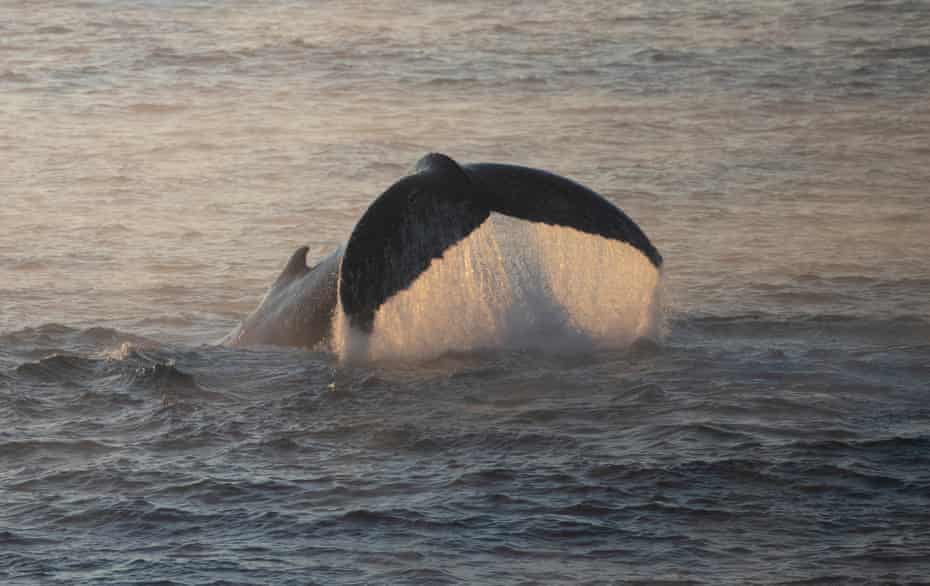 Without gloves, his hands are gripping his binoculars, as he stands looking out into the Pacific ocean.
"Humpback! Humpback over there, he's just put his tail up," Reynolds shouts. The humpback is one of several species he is able to recognise by the skin pattern on its tail – a skill he has developed in more than 20 years as a citizen scientist observing the mammals.
This whale is swimming so close to the coast that its size is confronting – Reynolds estimates it is about 15m long, and must weigh about 40 tonnes.
"That's a big girl, that one. The girls are bigger than the males," he says, as she slaps her tail repeatedly.
"That could be a communication with other whales, or just slapping off barnacles. Or there could be something annoying her," Reynolds says.
Heavy fog makes some of the whales difficult to spot that morning, but Reynolds' trained eyes can detect their presence from a vortex of water generated by the movement of their tails, which he says "creates a circle like an oil slick" on the surface.
It's several weeks into Sydney's watching season, when whales migrate from the Antarctic to warmer waters off the Great Barrier Reef to feed and breed through the winter.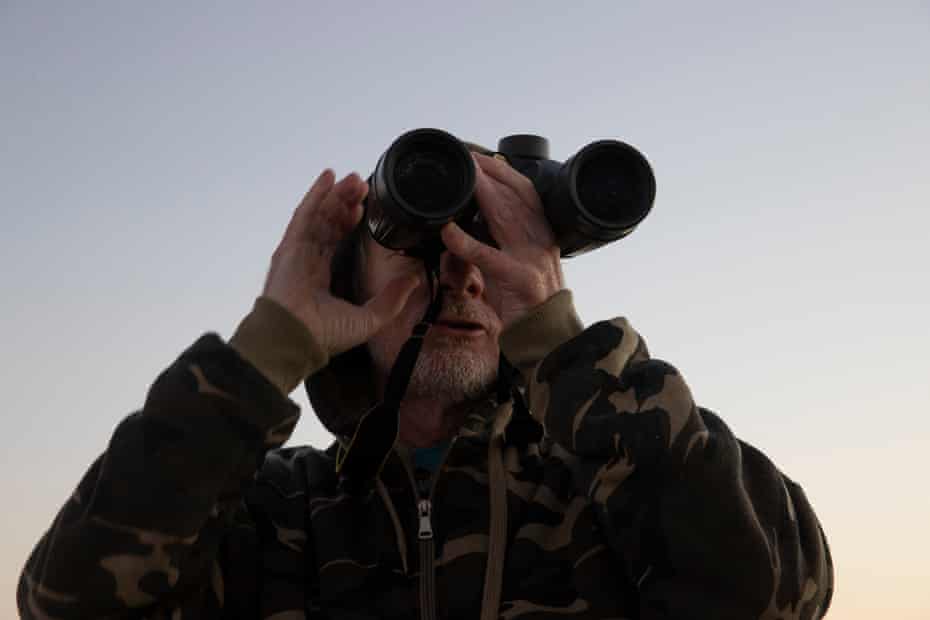 Surrendering most of the daylight hours during these months to watching whales is nothing new for Reynolds, but where he watches them from has changed.
Potter Point is at the south end of Botany Bay national park, a temporary vantage point where Reynolds and fellow volunteer whale watchers have set up while a whale-watching platform is built at their traditional base at Cape Solander, at the opposite end of the park, where they began watching from a carpark decades ago.
Having retired as a diesel mechanic at the age of 27 in 1992 after being diagnosed with chronic lung disease, Reynolds was facing a future "sitting at home bored shitless" on a disability pension.